Mumbai, India, March 2017 – Technology keeps advancing and as it advance we see it is shrinking in size, from era where a computer would have consumed space of a complete house to now where it slides in your backpack, Technology is getting Mini but Mighty and TP-Link has done same in field of Wireless Range Extenders. Before telling you detail about the product, let's give you a brief scenario how this TL-WA820RE can change your travel experience completely, ever faced a dilemma: where you have reached your Hotel Room but the Wi-Fi provided by Hotel is not reaching every corner of Room? You are either forced to sit near your hotel room door like a guard or leave your devices without Wi-Fi, well TP-Link has a perfect solution for you and that to a pocket friendly solution (pocket friendly as both budget and size). TL-WA820RE is a Range Extender that slides in your pocket and will feel like just another USB Drive, till and until you use it. This USB Drive like Device unfolds into Range Extender which has attached flap that holds dual antennas to boost that Wi-Fi signal which was not reaching you yet, to reach every corner of the room.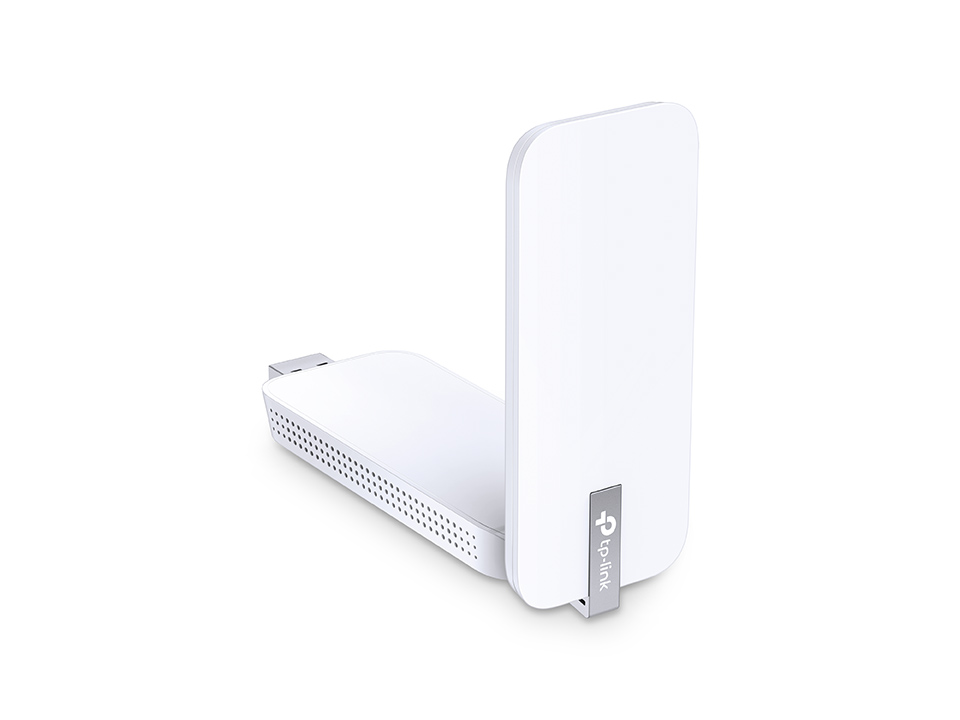 This perfect Travel Companion is also suitable for homes which are suffering from Wi-Fi deadzones. 300Mbps USB Wi-Fi Range Extender: TL-WA820RE is No larger than a USB flash-drive, it has a compact design that expands Wi-Fi coverage throughout your abode, supporting speeds up to 300Mbps for all your Wi-Fi enabled devices. The TL-WA820RE is first-ever range extender that is powered by any USB port by TP-Link. Just plug into a power adapter, power strip, power bank or computer to extend Wi-Fi. More choices for ultimate flexibility. Connecting it is as easy as Tap > Connect > Extend; Just press the WPS button on your router, then the WPS button on TL-WA820RE to enjoy simple, expanded Wi-Fi.
Confused on how you will find the perfect spot to utilize most of your USB Range Extender? Try out the Intelligent Signal Light which helps you quickly find the best location for strong, reliable Wi-Fi coverage. TL-WA820RE is also compatible with any Wi-Fi router out there, with add-on functionality such as Access Control and Coverage Control.
Controlling & Monitoring a Range Extender was never so easy, thanks to TP-Link Tether App. TP-Link Tether is an intuitive app that allows users to conveniently monitor the TL-WA820RE's status, control its functions and alter its settings from any compatible mobile device from anywhere.
Key Features of TL-WA820RE
Superior Extension – Two external antennas expand your home's wireless coverage, creating reliable connections and eliminating dead zones
Compact Design – Miniature size and USB port design maximize flexible deployment and mobility
300Mbps Wi-Fi – Ideal speeds for video and music streaming
WPS – Easily expand wireless coverage at a push of the WPS button
Intelligent Signal Light –Helps to determine the best location for optimal Wi-Fi coverage by indicating the signal strength in the current placement
TP-Link Tether App – Easily access and manage your network using any iOS or Android mobile device
Ultimate Compatibility – Extend the range of any Wi-Fi router or wireless access point